Pixel Maker Vlog bracket G7X III
Vlog bracket G7X III
Vlogging can be super fun and can actually be lucrative if you make an effort. However, video with poor audio will be judged as a poor video. Therefore it is recommended to use an external microphone for your camera.
The Vlog Bracket G7X III is especially designed for the Canon G7X III camera. This type of camera is very popular amongst vloggers and content makers, but has no cold shoe to carry an external video microphone. When using the Vlog Bracket you can easily slide in a video microphone and attach any small video accessory by choice such as a light or charger.
The Vlog Bracket can be attached to a tripod as well and therefore goes great with the Pixel Maker T3. Make sure to be heard in all your video's.
Durable design
Durable Aluminum Design
Comfortable
Increases camera height for extra comfort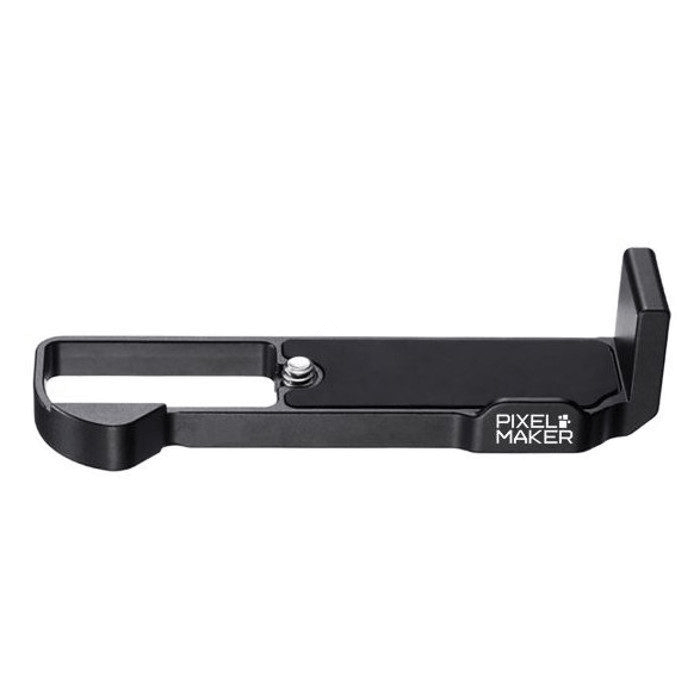 Coldshoe mount
Universal coldshoe mount for accessories such as a microphone or light
Open design
Does not block the battery door